The Saloon
An open air, all-ages, space with four rotating taps featuring beer and hard cider by Elk Horn Brewery as a part of our farm-to-brewery partnership. A great place to catch the game or sit by the fire.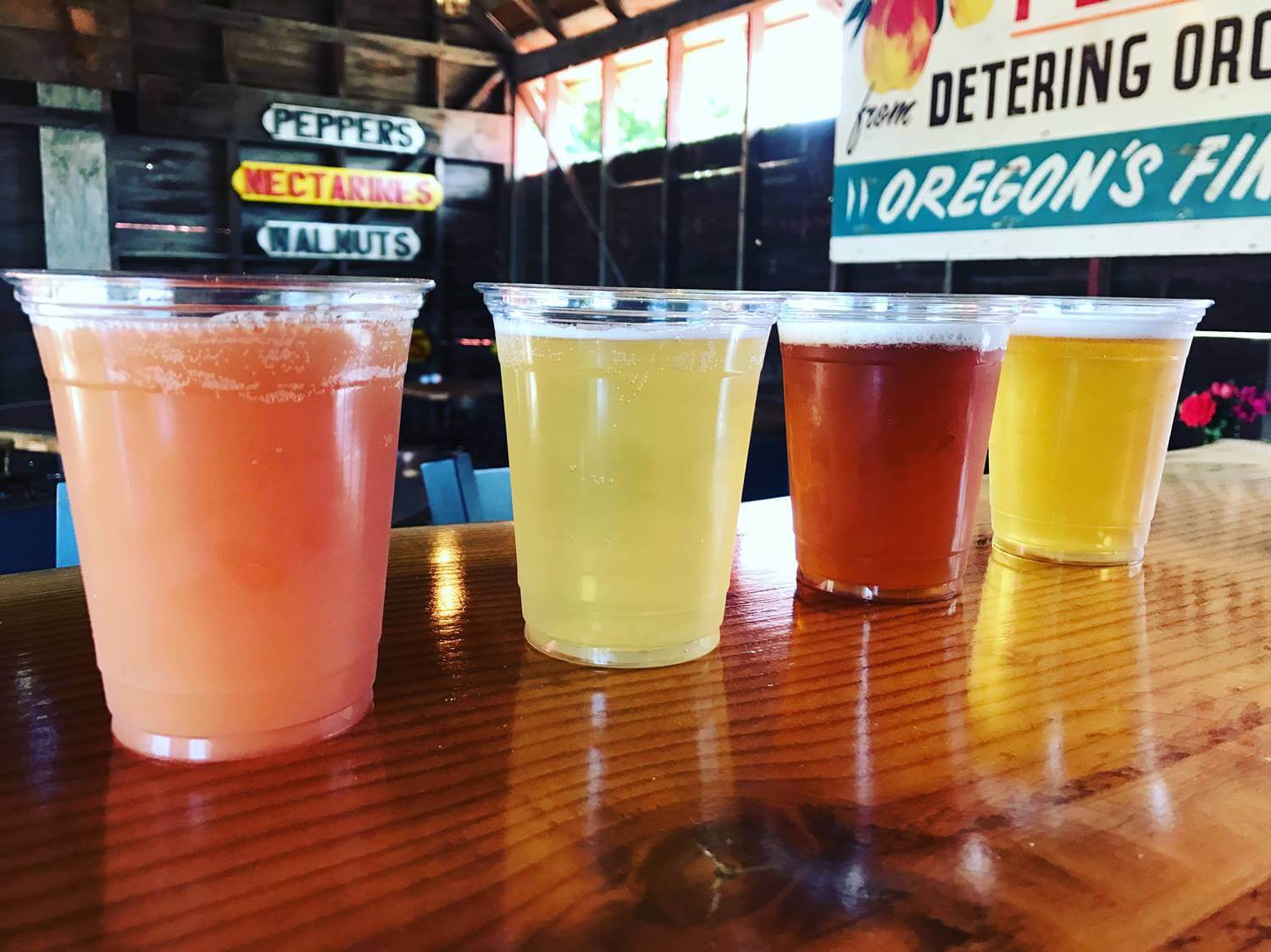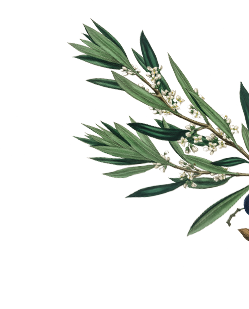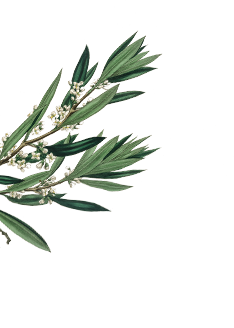 Other Activities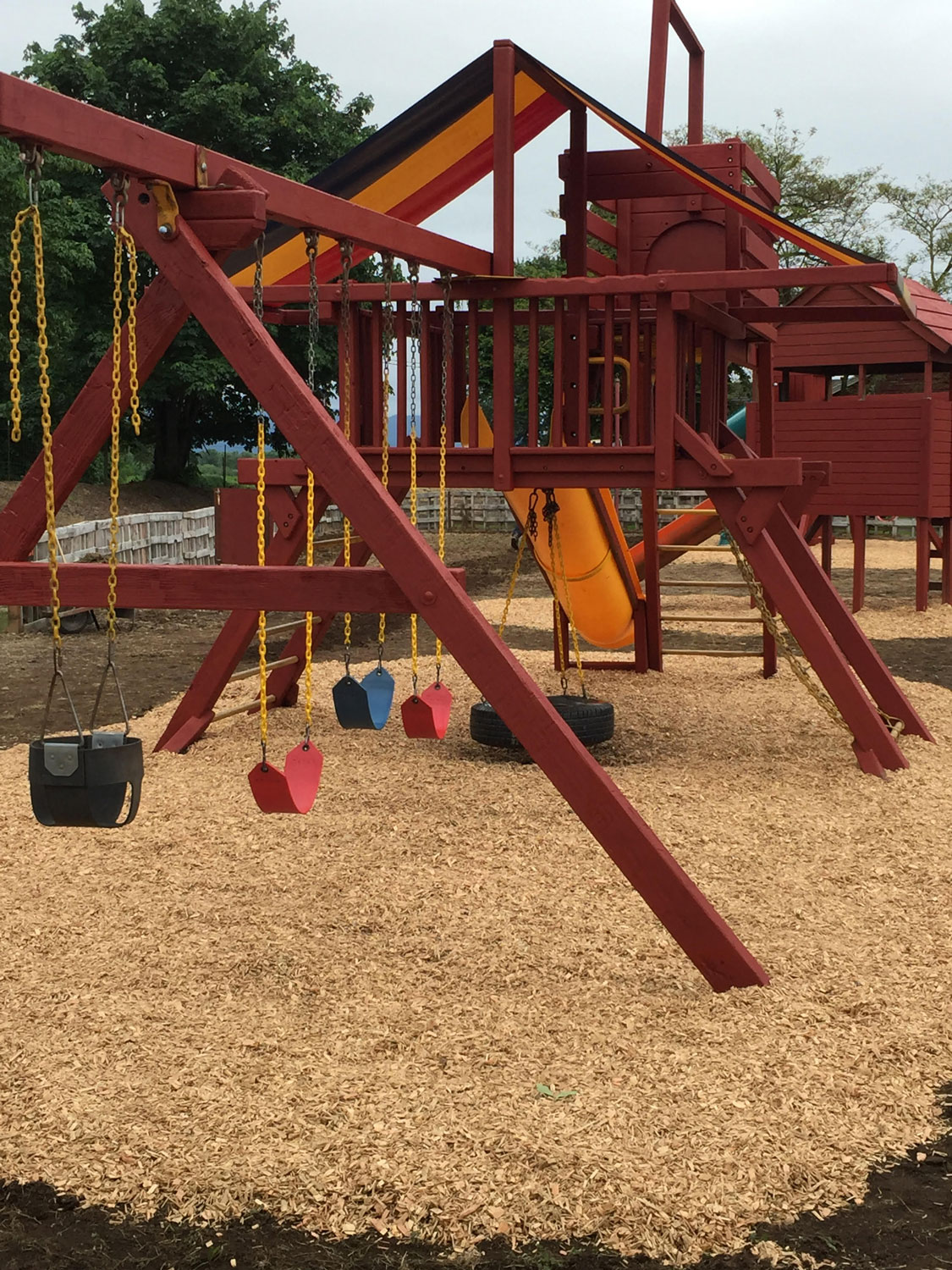 Kid's Playground
Complete play structure, fenced in and lined with ADA Certified fiber play chips. Sit back under a shady tree while they play!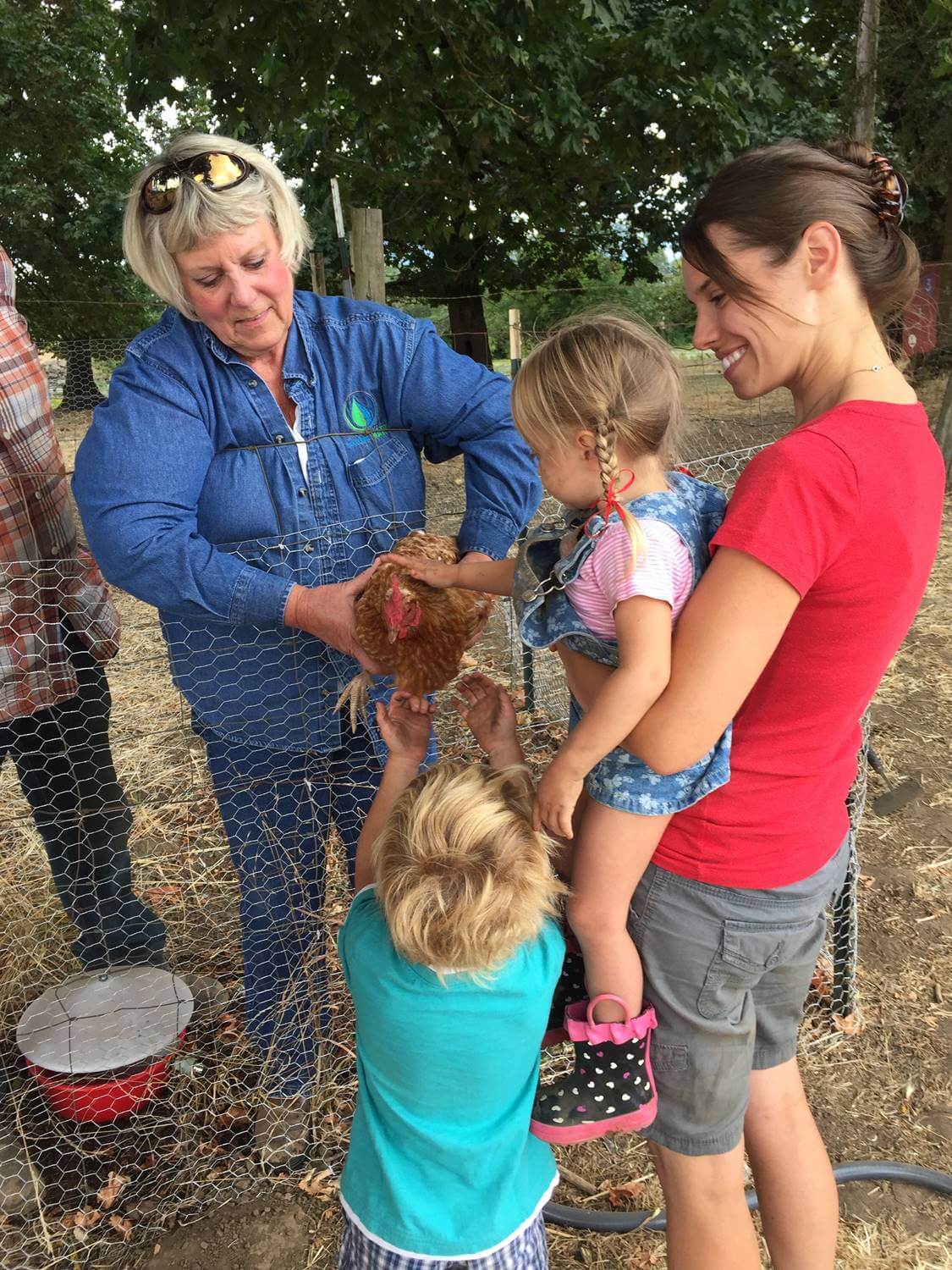 Animal Corral
Rain or shine, our resident cows, goats, and chickens will greet you as you turn on to the farm and they hope you'll bring them a snack later!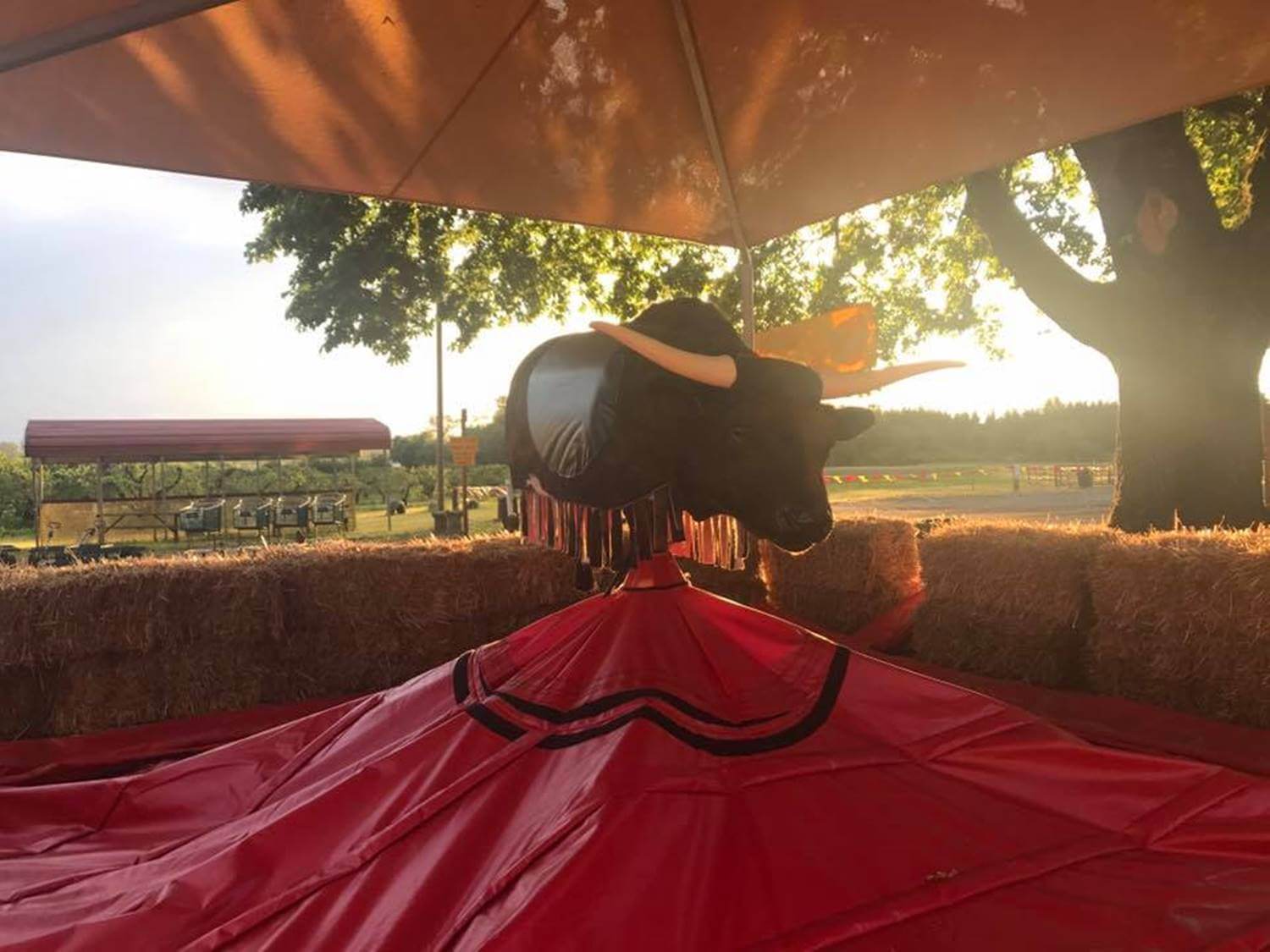 Mechanical Bull
Open to all, ages three and up! If you've never ridden a bull before, this is a must try on weekends at the farm. Tons of ride modes (beginner to advanced), each ride gets you three buck-offs! Available Saturday's and Sunday's, noon to close. Don't forget to sign the injury waiver!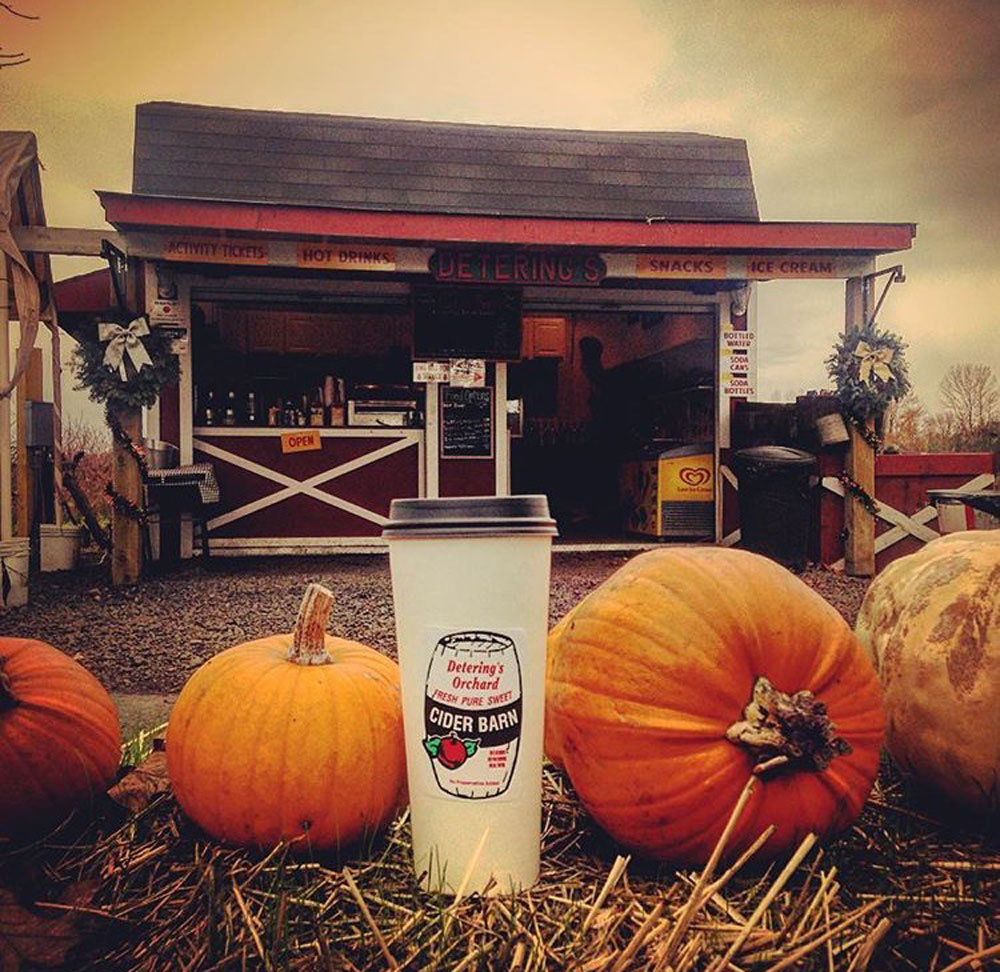 The Cider Barn
The Cider Barn is the home of Detering's famous hot spiced apple cider in the fall! Drop in all season for hot dogs, cold drinks, coffee, ice cream, snacks and homemade tamales.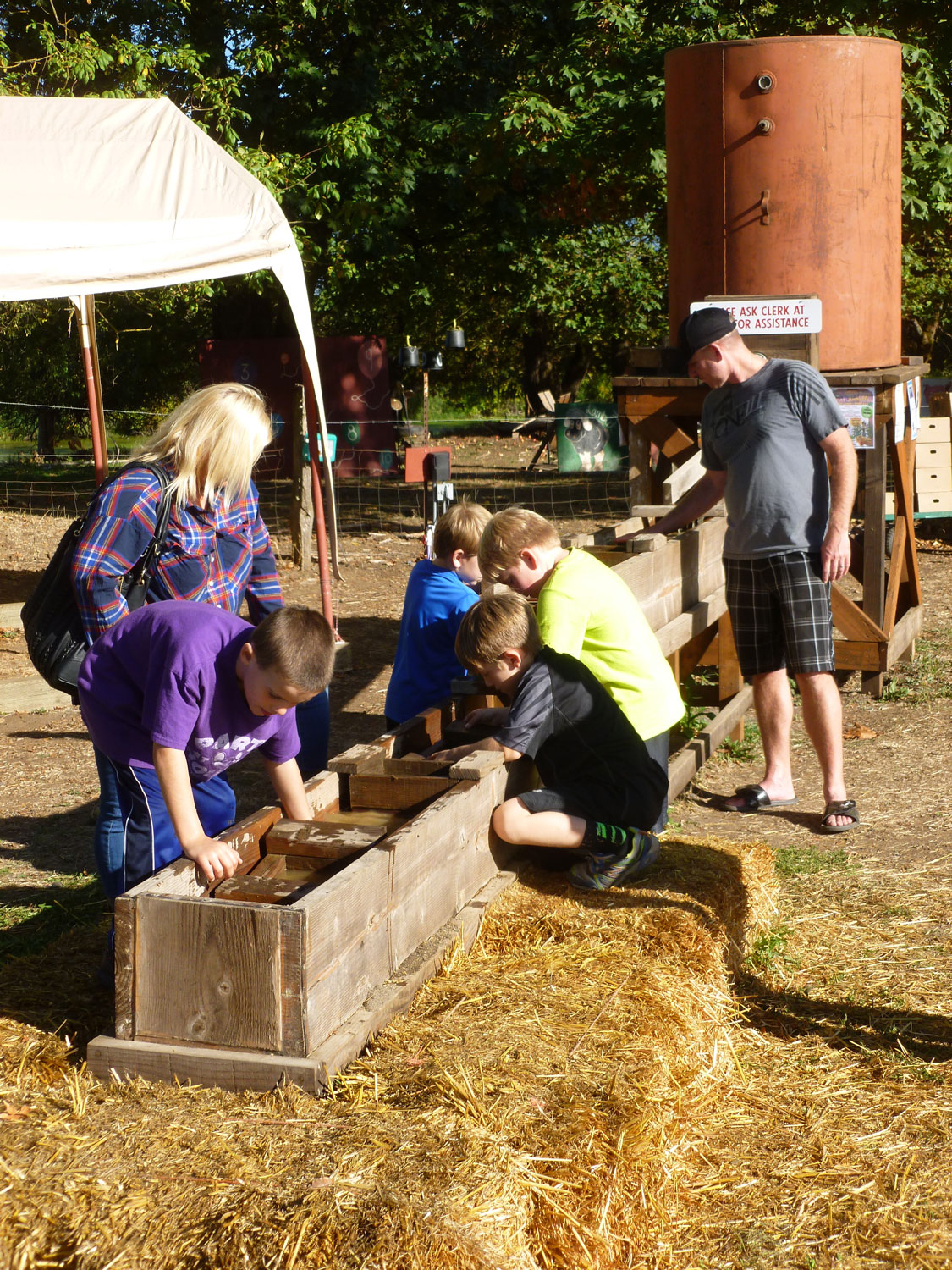 Treasure Mining
Grab a bag of sand, rocks and (maybe) precious gems up at the stand, then try your luck in our mining sleuth!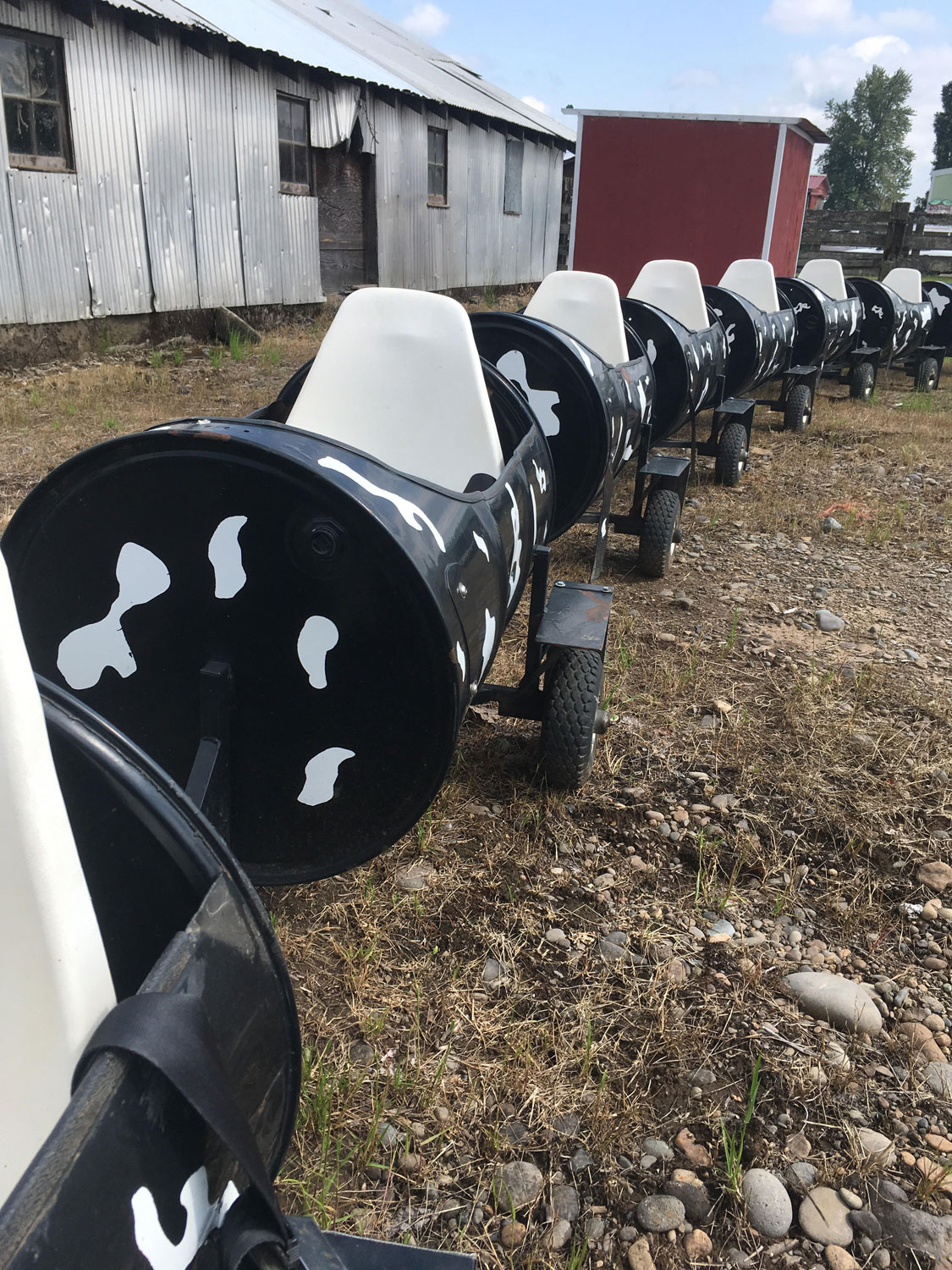 Cow Barrel Rides
A new addition to the farm in 2019! Take a ride through the fields in your own barrel!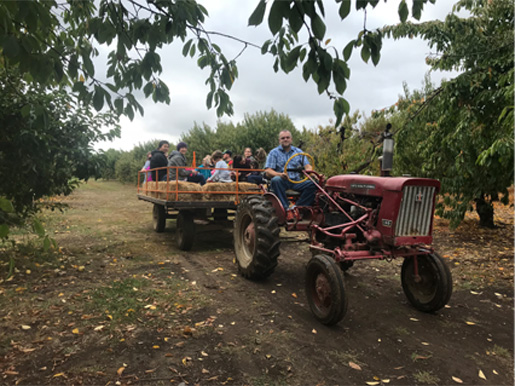 Fall
Wagon Rides
Cruise out to the pumpkin patch in style. Open weekends only in the fall.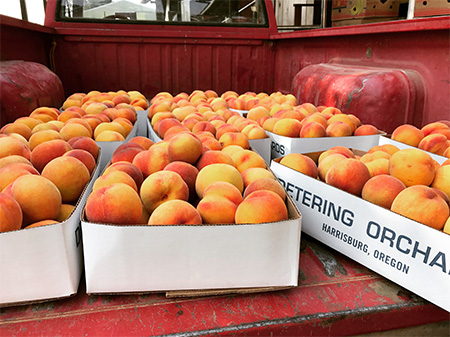 Fall
Apple Blaster
Sling shots, ground apples, and targets for all skill levels. Don't worry about being a sharp shooter, the cows are happy to clean up! Open weekends only.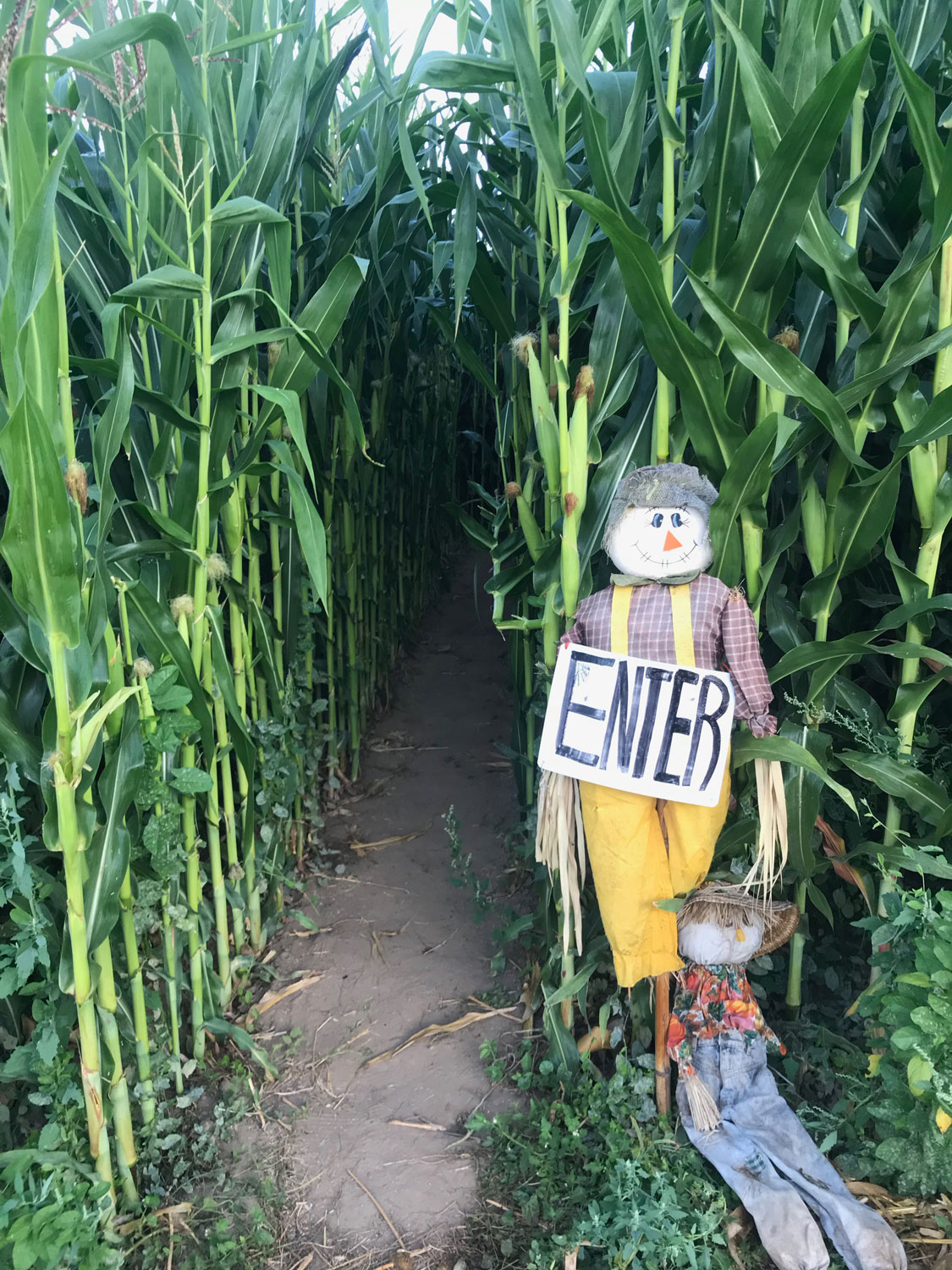 Fall
Corn Maze
Kid friendly, spectacularly spooky, and different every year. Open every day in the fall.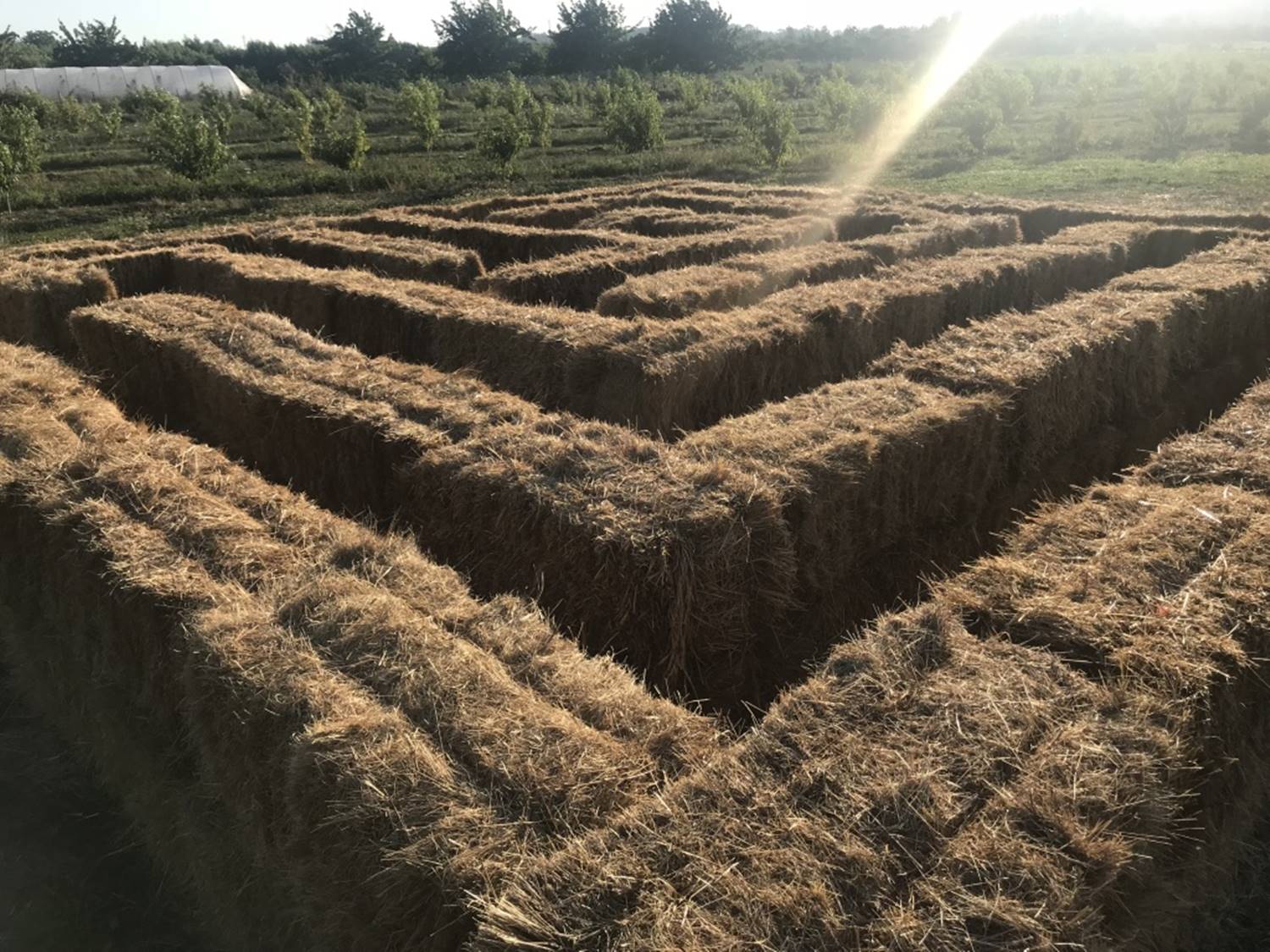 Fall
Hay Maze
All the fun of the corn maze shrunk down to fit the little ones! Open every day in the fall.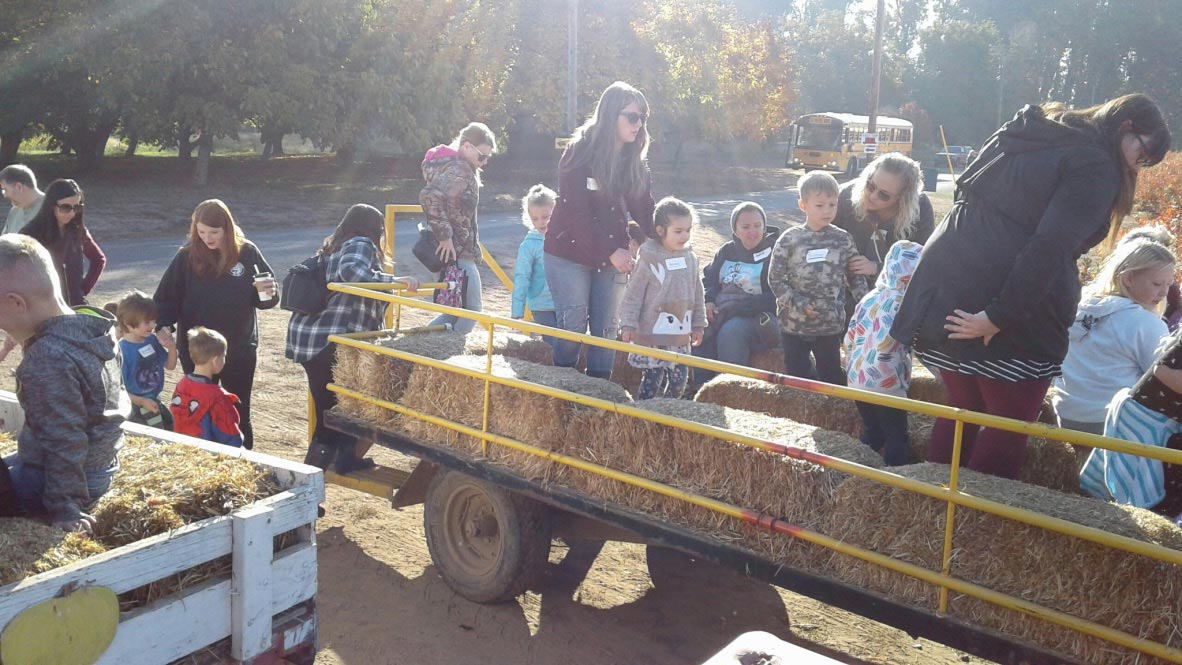 Fall
Field Trips
We offer school field trips to the apple orchard and pumpkin patch in October, contact us for more details